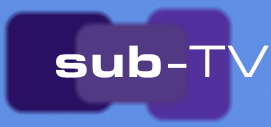 This page last updated on Friday, October 13, 2006 at 8:45:56 AM
Tribute to ATV
ATV: a fondly-remembered and popular UK broadcaster, operating from 1955 until 1981, at which time, as a condition of keeping their franchise, they had to more reflect the Midlands in their programmes and name and became Central on 1st January 1982.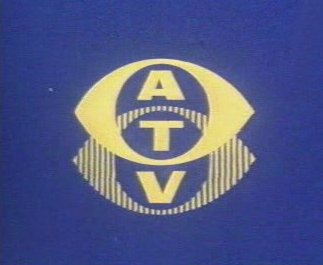 The ATV logo, used all the way from the mid-fifties until they became Central in 1982.
It's apparently supposed to be an eye with its shadow underneath.
It is a wonderful design that never looks dated.

ATV Zooms, Frontcaps and Other Great Stuff

Your port of call for one of the most famous idents on UK television, and for videos of the ATV Oxford transmitter promo and the opening sequence to the ATV Thursday Picture Show, with a cartoon bloke smashing the ATV logo.

Also home to the working ATV Clocks!


ATV History

Get thinking as sub-TV takes you through ATV's complicated history, from when ATV wasn't called ATV until it forcibly had to change its name to Central.

ATV Centre

A section about ATV Centre, through the eyes of a Birmingham Post supplement from Thursday, March 19, 1970, the Centre's official opening day.

Fascinating stuff, not just about the Centre itself, either!


Identity

Looks at the regional idents and presentation used by ATV.


Test Cards

A history of the various test cards used by the ITA/IBA before ATV started the day's programmes.


Startups

A page on how ATV used to start the day.



Endcaps

ATV used many different endcaps during its time. There's loads of examples here.



Announcers and Trails

A selection of trails (advertisements for forthcoming programmes) and pictures of some of ATV's announcers.


ATV Clocks

A quick look at ATV's various timepieces over the years.


Fun Stuff

A small section where you can download digitally remastered (by me!) ATV idents, for use as wallpaper. Also see the ATV Oxford Voiceover page!

I'm always interested in ATV continuity, particularly startups, so if you can furnish me with some clips then that would be great! 
Please contact me if you can help me out.
---
On to "Zooms and Other Great Stuff"
On to BBC Schools
Back to sub-TV home